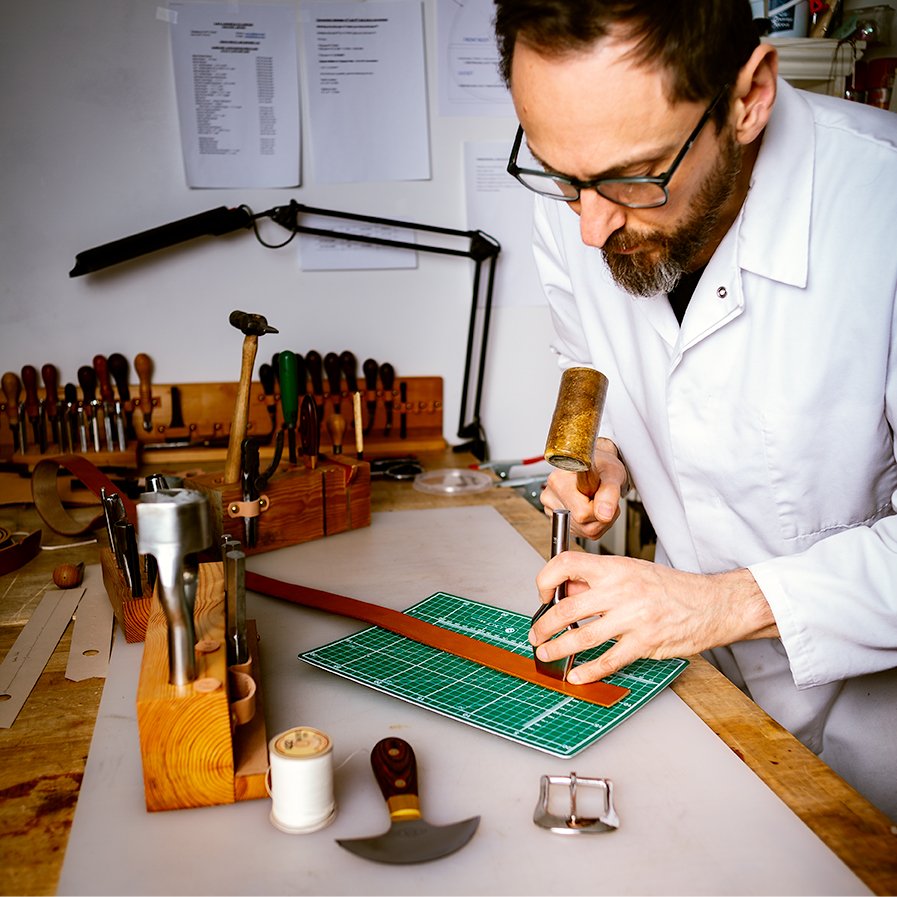 Simeon was raised in the Norfolk countryside, the son of a sculptor. Inspired by his father, as a teenager he experimented with wood and stone carving, modelling clay and mould making. At the same time, he observed with curiosity his father making clothes for his mother. At age 19 he apprenticed himself to Willie Brown at Old Town – a workwear tailor in Norwich – where he started down the path of a Pattern cutter and Fashion Designer.
The bright lights of London beckoned and he moved there in 1994, immersing himself in '90's club culture and fashion. He interned at Alexander McQueen and Hussein Chalayan, later moving to Paris to work for Sonia Rykiel and Sharon Wauchob.
In 2011 he moved to the Netherlands but driven by a passion for craft and a belief that form, function and making are all inextricably connected he began to turn away from pure fashion, feeling compelled to create objects that have an intrinsic value separate from the superficial concerns of style and trend. He began to experiment with hand made accessories and in this way he found his focus circling back to those first teenage sculptural explorations. He discovered that vegetable tanned leather holds many of the properties of wood and clay: mouldable, carve-able, stitch-able, structural.
In 2017 Simeon realised he had to give in to his calling and produce what he knows best: exquisite, meticulously fine, sculptural luxury bags and accessories; applying his art and conviction to the product, and invoking all the values of classic British savoir-faire: finest leather, impeccable finishing, timeless designs and bespoke craftsmanship.