SIMEON MORRIS
is a luxury leather goods atelier, based in the fine city of Norwich, England. We launched in 2017 making one-off bespoke leather goods for private clients before deciding to launch our website this year.
We believe that in the current fast paced consumer culture there is still room for an exquisitely produced product. A thing of beauty made slowly using hand craft techniques that herald from the heyday of British saddlery: hand cut from the finest leather, saddle stitched by hand, edges hand burnished, or finished with a luxurious hot wax edge to seal the leather and protect if from fraying.
We use the best materials we can find, British where possible and every thing we sell is made right here in our studio in England.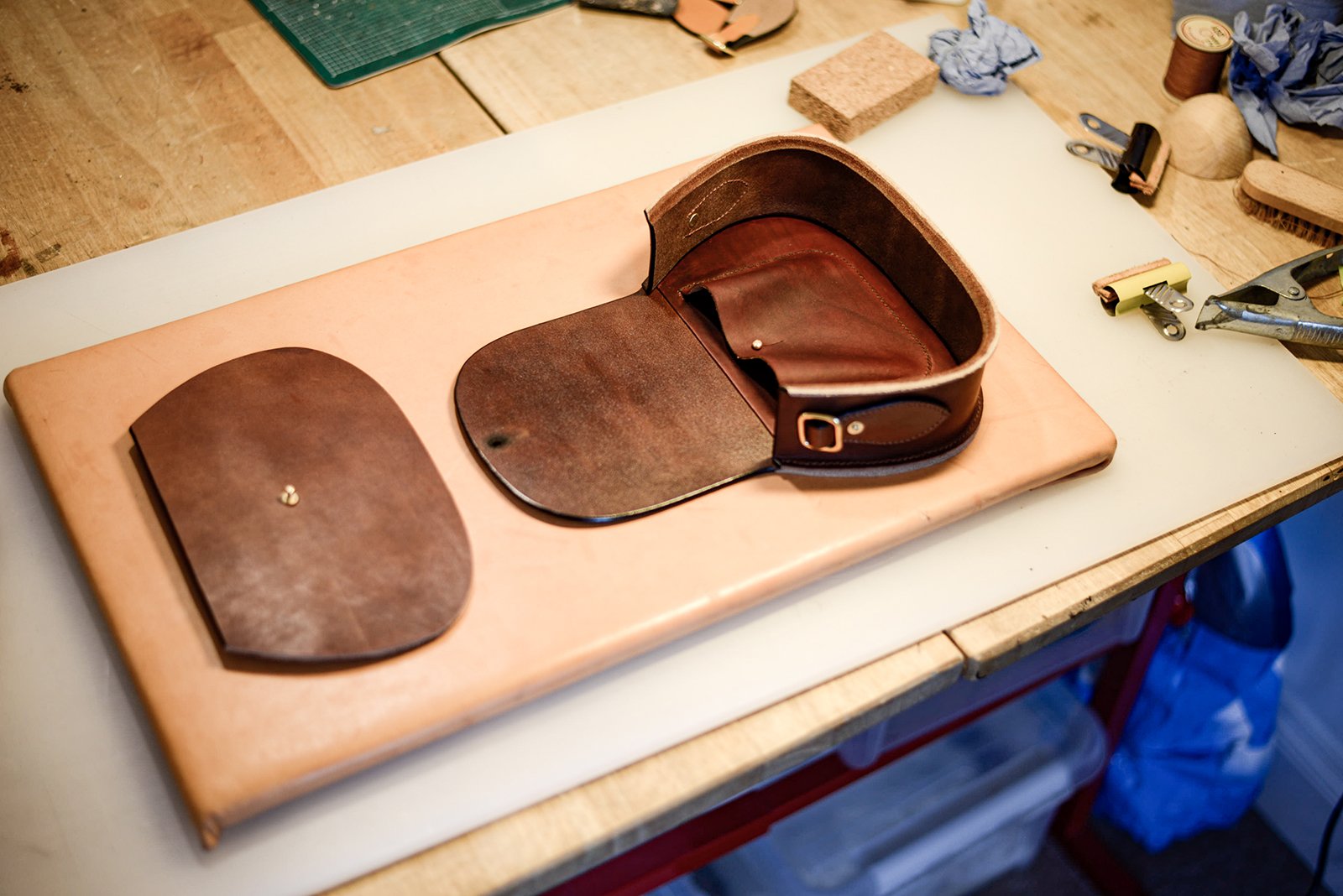 Fashion is also the way in which something is made or 'fashioned'
To be truly sustainable, a piece must be designed and made to last
We believe there is no reason to include extraneous detail or superflous decoration